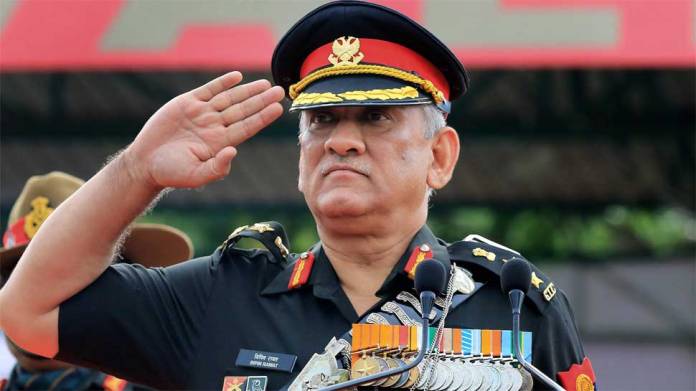 The country's first Chief of Defense Staff (CDS) General Bipin Rawat, his wife Madhulika Rawat, and 11 others were killed in a helicopter crash in Coonoor in the Nilgiris district of Tamil Nadu on Wednesday. These include the pilot of this Mi-17 helicopter of the Air Force and senior staff and security personnel of CDS. Group Captain Varun Singh, the sole survivor of the accident, is undergoing treatment at the Army Hospital in Wellington, Tamil Nadu. The President, Prime Minister, Home Minister, and Defense Minister as well as top politicians and former military officers of the country have expressed deep grief over the death of General Rawat.
The last rites will be held in Delhi Cantonment on Friday
The last rites of CDS General Bipin Rawat and his wife will be performed at Delhi Cantonment on Friday. His body is expected to reach the national capital by a military plane by tomorrow evening. The bodies will be brought to their homes on Friday and people will be allowed to pay homage from 11 am to 2 pm, followed by a funeral procession from Kamaraj Marg to Berar Square crematorium in Delhi Cantonment.
Tribute paid to the country's first CDS in the meeting of the Cabinet Committee on Security
General Rawat's death is a major setback for the Indian Armed Forces as he was popular among the armed forces for his courageous and assertive stand. At the same time, he was considered a strong proponent of the strategy of responding aggressively to the military challenges of China and Pakistan. Prime Minister Narendra Modi on Wednesday evening confirmed the death of 13 people, including General Rawat of the Indian Air Force, in the helicopter crash. Reviewed the situation by convening an emergency meeting of the Committee (CCS) and discussed issues such as the country's future military strategy and leadership. An emotional tribute was paid to the top Army officer of the country by keeping a silence of two minutes in the CCS meeting. Defense Minister Rajnath Singh, Home Minister Amit Shah, Finance Minister Nirmala Sitharaman, External Affairs Minister S. Along with Jaishankar, National Security Advisor (NSA) Ajit Doval, Cabinet Secretary Rajiv Gauba, and Principal Secretary to Prime Minister PK Mishra were also present.
Whatever Happened
9.00 am: General Rawat along with their wife and other army personnel took off for Sulur base in a special aircraft from Palam airport in Delhi.
11.35 hrs: The special aircraft lands at the Sulur base.
11.45 hrs: Air Force MI-17 helicopter takes off from Sulur base for Military Staff College, Wellington.
12.20 am Helicopter crashes in Coonoor.
01.53 hrs: Air Force confirms helicopter crash and General Rawat was on board.
06.03 hrs: Air Force confirms the death of General Rawat, his wife and 11 others.