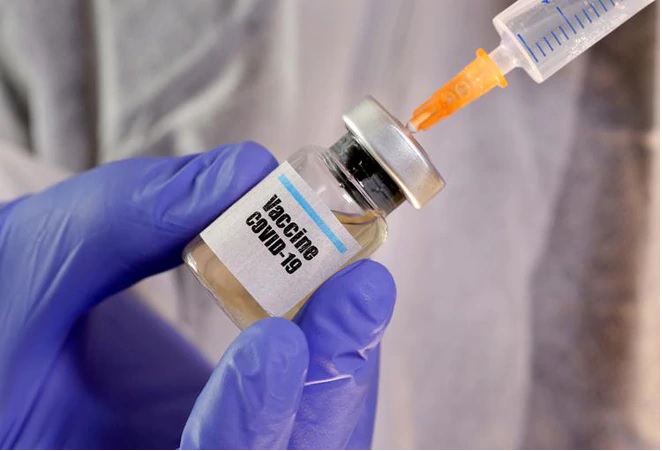 Can you get COVID infection after getting fully vaccinated?
As the second wave of coronavirus is at its peak in India, the government has accelerated the vaccination program against covid-19. In its third phase of vaccination drive, people above the age of 18 years are eligible for vaccination. Currently three vaccines have been approved for emergency use in India. This includes Bharat Biotech's Covaxin, Coviesheld and Russia's Sputnik V. Among the three Covid-19 vaccines, the Covishield is considered to be 70 percent and Covaxin is said to be 78 percent effective against the disease. Whereas, Russia's Sputnik V is 92 percent effective against the virus.
Covid vaccines emerged as a hope amidst the deadly pandemic but some reports of people getting covid infection even after full vaccination is causing a lot of concerns. Medical experts have termed such instances as "breakthrough cases". In breakthrough cases a fully vaccinated person gets the disease even after they are fully vaccinated against it. Experts suggest that such incidents do not imply that there is something wrong with Covid-19 vaccines or how they are administered but this may happen because of the individual's lower immune response from the vaccine.  
Here are the answers if you can get covid after getting the vaccine and what precautions should you take after vaccination.
Can you test positive after the COVID vaccine?
Such instances where a person gets a disease even after being fully vaccinated against it are called "breakthrough cases". Centers for Disease Control and Prevention (CDC), which is currently researching the effectiveness of the COVID-19 vaccine, suggests that there are multiple factors that affect how a vaccine works "in real-world conditions".
Experts suggests that nomvaccine guarantee 100 percent protection from any disease. However, vaccines reduce the severity of disease and reduce the risk of hospitalisation upto some extent. Covid vaccine works by  developing an immune response to the SARS-Cov-2 virus. Generally protective levels of antibodies develop after two-three weeks of receiving the second dose of Covid-19 vaccine. Thus, one may get infected during this period. So it is important to follow social distancing, wearing a mask and sanitizing even after getting fully vaccinated. Covid-19 vaccines are effective in preventing mild symptoms, severe disease, and hospitalisations. But it is still possible for a fully vaccinated person to get infected if exposed to the virus, said infectious disease specialist Dr Amitabha Nandy while talking to India Today.  
What should one do if tested Covid-19 positive after vaccination?
According to the Indian Council of Medical Research (ICMR) only about two to four people from a vaccinated group of 10,000 had so far been detected to be infected and this number is very small. ICMR Director General Balram Bhargava, while addressing a press conference, explained, "The current highly transmissible second wave may also contribute a little bit, or miniscule, to this percentage. Otherwise, this could have been even zero per cent."
Medical experts suggest if Covid-19 symptoms are experienced, the individual must immediately isolate themselves from other family members and contact their doctor as soon as possible.
Even after getting fully vaccinated it is very important to follow all the precautions. Because even after vaccination our body needs time to prepare antibodies and during this time one is vulnerable and can catch the virus. Also experts suggest that people who tested positive even after getting the COVID-19 vaccine can communicate the infection to others. Besides this, breakthrough cases are very small in numbers and are not a matter to worry about. Vaccines are totally safe and effective, so get vaccinated and follow all the precautions to fight strongly against this global pandemic.