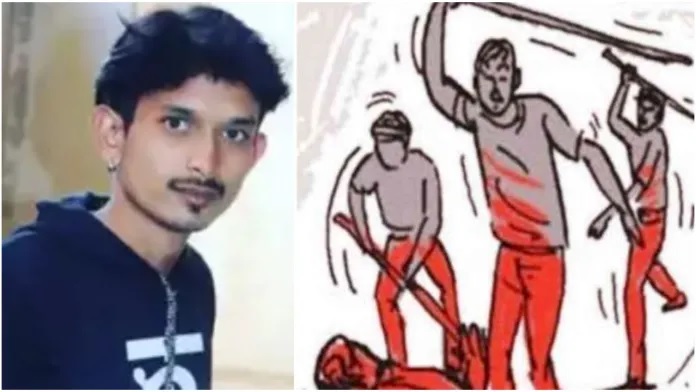 On Wednesday May 11, a 22 year old young man Mithun lost his life because he loved a muslim girl. He had been admitted to the hospital on Monday on May 9th and he died there itself.
After hearing about Thakur's death on Wednesday, the 18 year old girl tried to commit suicide by cutting her wrist. Now she is in the hospital and the doctor saved her life. The whole matter came to the forefront after the girl was admitted to the hospital.
Reports are that Mithun Thakur who was working in a local factory at Rajkot, Gujarat, was attracted to an 18- year -old Sumiyya Kadiwar for the past few months. They stayed in the same area in Radha Krishna Society on Jungleshwar main road.
On Monday, May 9, at around 10am, Mithun Thakur called Sumiyya but unfortunately her brother received the call.
Saakir was very angry when he came to know the Mithun is a hindu. They both had an argument over the phone. Saakir told him to stay away from his sister.
On Wednesday, May 11, Saakir and three guys went to Mithun Thakur house and started beating him. One of neighbours saw Mithun Thakur lying unconscious at his home so the neighbour took him to the Rajkot Civil Hospital. Mithun was in very serious condition and lost a lot of blood so after seeing these serious injuries they sent him to Ahmedabad Civil Hospital. Thakur was taken to Ahmedabad Civil Hospital where he lost his breath and died.
Sumiyya's parents are separated and her mother works as a labour at a private company. While Mithun and his father Bipin were manufacturing workers at Rajkot.
Bhaktinagar Police is searching for Saakir, inspector L.L.Chawra said, We have lodged a complaint from the victim's father and found Saakir and tons of his co-conspirators.