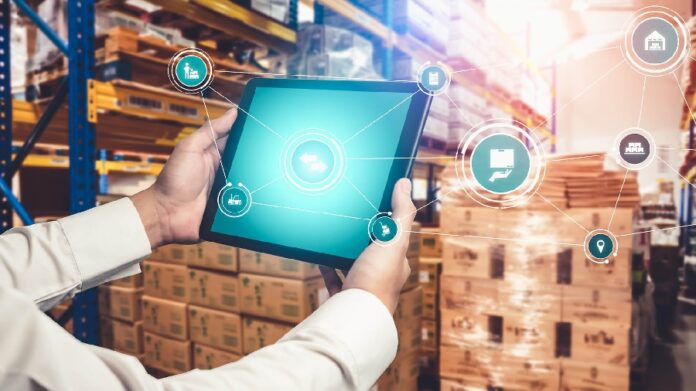 If your business requires keeping an inventory of goods, then it's likely that you have faced challenges with it from time-to-time. As the number of orders increase, there's purchase, warehousing, invoicing, supply chain and more that needs to be managed. And that's why your business needs inventory management software.
Managing inventory manually is possible when your business is in a nascent state – it's almost impossible when you start to grow.
A cloud-based inventory control system will prove beneficial in such times. In this article, we discuss seven key features, benefits and functions of an inventory solution and why your business needs it.
Let's start with the basics.
What is inventory management software?
An inventory management solution (eg. Arka inventory) will help businesses make smarter decisions by providing real-time data on their inventory.
It will provide details on what they have, what's finished, how much is in store vs how much is needed, where it is located, and who has access to it. An inventory management system will allow users to monitor inventory levels, orders, stock, and track shipments for smart business decision making.
Most inventory control tools today are cloud-based making it accessible across time zones, devices and locations. There are also cloud-based inventory management software catering to the needs of the eCommerce sector (eg. EasyEcom). To sum it up, no matter the size of your business, an inventory management tool is a must-have if you want to optimise inventory and improve business performance.
Inventory management solutions: Why your business needs it
If you have been managing inventory manually, then switching to an online inventory system will seem complex at first. It will require you to select a relevant software, integrate it with existing tools, and even train employees on using the tool and updating data. The good news is that most software is user-friendly, easy-to-use, and usually comes with detailed product demos and training and/or a free trial.
On that note, here are some key benefits of inventory management tools for your business:
Accuracy and deep insights into inventory status
A key benefit of inventory management software is that it brings accuracy in inventory details. There are reduced manual errors (eg. missed data, duplicate entry etc.) and greater transparency in records. It also provides real-time updates on inventory status – what's selling fast, what's slow-selling, which products are being returned, which products need to be reordered etc. making the process streamlined and accurate at all points.
Most tools also collect data and provide dashboards and reports for greater insights. These data-backed insights are useful for decision making with reference to pricing, purchase and stocking.
Automation and increased workforce productivity
With your business growing, automation (i.e. moving from manual to digital processes) is imperative. An inventory tool will drive automation in your business.
Inventory process automation makes it possible for tools to track inventory status, send relevant updates and reminders, and automate the purchase and procurement process. For instance, the software can track sales records to identify fast-selling items and send notifications to purchase teams for re-ordering in time. This helps to avoid stock-outs, optimise warehousing, and even ensure customer satisfaction.
Automation is also a great boon to workforce productivity. With features like barcode and/or QR code scanning, the burden of carrying out repetitive tasks is drastically reduced, errors are minimal, and time and effort is saved. Employees can instead divert their efforts towards creative/strategic tasks and be more productive.
Cost-saving at the organisation level
When purchasing an inventory management tool, your first thoughts might be towards its cost and whether or not it's a practical decision. A tool does good to your business and finances by optimising the inventory process. For instance:
It helps to automate the entire process and prevents overstocking or stock-outs and wastage
It provides historical data-based insights for you to forecast, plan purchase (eg. before festival season) and avoid overspending
It allows you to understand sales trends and manage offers, discounts, costing and pricing
It reduces workload on employees making them more efficient and productive
Tracking inventory expenses and best-sellers
Accuracy in inventory management and tracking can help with increasing profits and reducing expenses at different points.
For your businesses to earn profits, it is essential to understand where your returns are maximum. In this case, your fast-selling items, and high-ticket items. Your inventory records will help you to understand these figures better. There are also several commonly used inventory management techniques such as FIFO (first-in, first-out), ABC analysis (sales potential-based inventory) etc. that can be used to manage costs and expenses.
For instance, if you are a grocer, inventory records might show that dairy items sell-out within the first few hours of opening. This detail can help you forecast and place orders with vendors accordingly. You may also try to increase the order quantity marginally and evaluate.
In brief, with inventory control software you can make better purchase and pricing decisions based on costs and profits.
Enhancing customer experience every time
In the end, your business needs to increase sales and keep customers happy. Managing inventory efficiently plays a role in it. For instance:
Accurate inventory tracking will enable you to stock-up before you run out, making it convenient for your customer to find what they are looking for
On eCommerce stores, messages like 'Only 3 units available' or 'Will be available on 20th August' (i.e., accurate inventory details) gives clarity to customers making them revisit in time
Inventory tracking function can provide customers with real-time order status updates increasing customer satisfaction
Improving vendor and supplier relationship
The importance of inventory management solutions can also be seen in how your business is able to maintain and manage business relationships with vendors and suppliers. Tools make it easier to place relevant orders in time, create trust and reduce dependency between businesses. It also allows you to evaluate vendors and have a Plan B ready.
For instance, inventory analysis will provide insights on what is selling and what's deadstock. You can place your order with the supplier/vendor accordingly making it easier to get the required products in time. This analysis will also help to reduce returns and refunds, making vendor relations more professional.
Keeping business compliant
And finally, an inventory management solution will enable you to keep your business compliant.
A cloud inventory management software can capture data in real time, it is accurate and keeps the process transparent. The tool also keeps track of purchase orders, invoices, BoM, and other details on inventory, making sure that all details are in place for auditing and compliance.
Importance of inventory control and management for your SME Inventory management is the smart way to drive business automation and efficiency, reduce wastage and costs, and streamline processes. Depending on your business size, industry, market and other factors, the level of inventory you maintain at any given time will vary. An inventory tool will provide data-backed reports to facilitate informed decision-making to control costs and inventory.