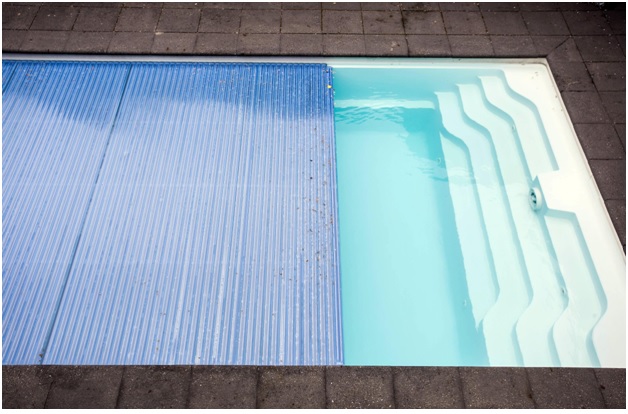 Your backyard pool is an ideal retreat during summer. It is the best entertainment spot for friends, family, and loved ones to spend a great time together. That's why it's important to protect your investment by installing a pool enclosure to enjoy the benefits.
There are some tips to consider before installing a pool enclosure so that it matches your budget, lifestyle, and personal preferences.
Here's how to get started:
1. Site Audit
Before any installation, it's good to audit the area around your home. This will help you to know how the pool enclosure changes the look. For instance, some plants may need to be removed to hold the new structure or some adjustments have to be done to make way for the perfect pool cover installation. Alternatively, you can use a pool cover that offers quick installation like a pool enclosure.
2. Pool size, shape, and style
It is wise to consider the size, shape, and style of the pool before buying a cover.
Pool covers come in different shapes and sizes. For example, for freeform pool shapes, buy rectangle covers that fit the maximum width and length. In case you have a round/oval pool or rectangular pool, use the above-ground solar pool reels.
3. Material matters the most
Your pool time is for relaxation and enjoyment. Why worry about any incident causing damage to your enclosure? Having a good quality pool cover provides hassle-free service for years to come.
Typically, pool covers are made of polyethylene, polypropylene or vinyl.
Pool cover must be durable, weather-proof, and last for a decade or so. The material should stand up best to the harsh and unpredictable climatic conditions.
4. Pool cover length and thickness
Length and thickness are two important considerations. The longer pool cover, comprises more material, making it a heavier cover to retain the weight of adults without any breakage.
Generally, solar pool covers are manufactured with 8 mil, 12 mil or 16 mil thickness. Having a thicker solar cover helps in absorbing more heat than a thinner blanket. Also, thickness adds to pool cover resistance against exposure to UV rays and inclement weather.
5. Look into warranty information
Many people ignore warranty information before purchasing the pool cover. Warranty not only depicts the overall quality of the cover but also tells what to expect in terms of longevity.
For instance, if you see an enclosure with a 10-year warranty, it means you're buying a good cover.
Short year warranties say 1 or 2 years indicate substandard quality pool cover. Remember, pool covers are for long-term investment and you must avoid compromising on the quality.
Finally…
These basic considerations can help you make an informed decision when you start exploring options for pool covers.
In short – buy the best pool cover to enjoy winters and summers, with less mess and less stress!