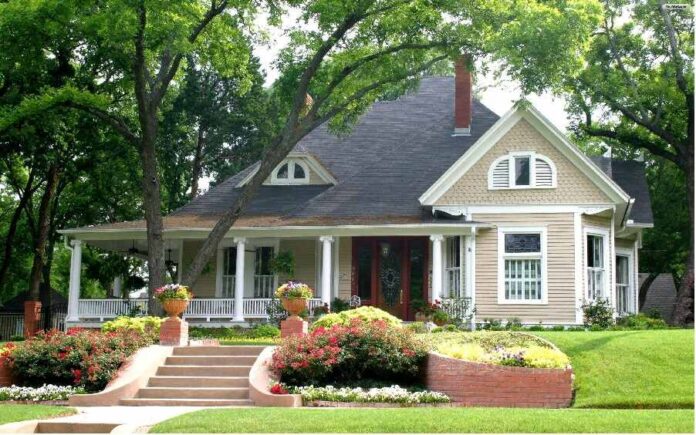 Wallpapers are a great way to brighten a room. They are indeed the ultimate room changer. No matter what color, texture, or design you choose, each wallpaper has a unique vibe and colors that fill the entire room, making it even better.
Since winter break is just around the corner, some of you might be planning to change your kids' room's wallpaper – which is amazing cause not just it will bring a new touch to the room but will be a great fun activity to spend quality time with your little ones.
Let us tell you a secret – Your child loves Peppa pig. Bring a Peppa pig wallpaper and surprise your kids by taking their help installing them in their room!
In this guide, we will reveal to you 10 things you should know about house wallpaper. If you want to know some secrets to installing wallpapers that add flair and style to your room, just scroll down!
Below are the 10 essential things you should know before applying a house wallpaper.
Select Wallpaper:

Before getting wallpaper, you must first understand which type of wallpaper will go with your TV lounge/bedroom. It's essential because if you make a wrong choice, all your efforts will go in vain.
For casual rooms like living rooms or TV lounges – beadboard wallpapers are the best choice. Also, always go for soft hues like off-white, powder blue, light green, etc., when getting wallpaper for common rooms.
Pastels and floral wallpapers go perfectly with bedrooms. While for study rooms and offices, you can go for stripes or damask wallpapers.
Choose the right type of wallpaper:

Wallpapers come in two types; the one where you must paste the wallpaper and the second where you need to apply adhesive to stick the wallpaper to the wall.
Usually, the pasting one is considered messier than the other. It might require you to take help from a professional. While the other one is also slightly complicated, it is doable with no outside help. There is another type of wallpaper in which you just peel the back and apply it to the wall. You can assume it is like a giant sticker.
The best part is that it's extremely easy to remove. Your kids will love peeling it off the wall.
Check if the wallpaper is cleanable:

Typically, wallpapers don't get cleaned. They have to be replaced after a good time when they become dirty. However, nowadays, many brands offer wipeable wallpapers that can be instantly cleaned. So make sure you get a wipeable one while choosing your wallpaper.
Create an optical illusion with unique wallpapers:

Did you know that you can make a small room look bigger with certain types of wallpapers? Putting up wallpapers with vertical lines will make your room look taller, and using horizontal lines wallpaper will make it look enlarged.
Use wallpaper to hide flaws:

Most people prefer to even out their walls by a professional before applying wallpaper. However, you can skip that part by choosing a textured wallpaper that conceals all the flaws and imperfections.
Use small prints for specific areas:

While small wallpaper prints look decent, they cannot be applied anywhere. For instance, if you want to go for small design wallpaper, get it for bathrooms, kitchens or your children's room.
Ensure perfect alignment of geometric patterns:

Geometric pattern wallpapers are tricky to apply. While applying them, you must ensure that all the prints are at an equal distance and are perfectly aligned on both sides.
Carefully install the wallpaper:

Careful planning and execution are the keys to perfect-looking wallpapers. Preplan how much paper you will need for each wall. Ensure all the rolls are from the same batch. Measure and then cut to avoid mishaps.
Where to begin installation:

Always remember that while installing wallpaper, always start with a small area and then gradually move to the bigger ones.
Prepare your wall before application:

Excellent wallpaper installation is possible only with proper walls. If the walls have bumps or paint on them that doesn't let the adhesive stick, you won't be able to apply the wallpaper perfectly in one go.
Conclusion

So these are some useful things you should know about if you plan to get wallpaper for your home. Also, if you really want to go for a character theme for your kids' room, Peppa pig will be your best option. You can easily get Peppa pig wallpaper from online stores.