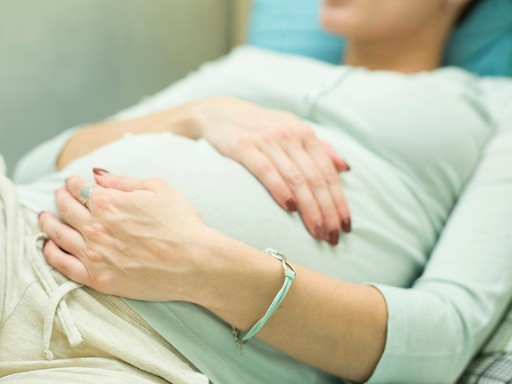 Women experience a number of health symptoms pre-pregnancy and during it as well. Some of these symptoms are absolutely normal and require only proper observation. However, certain symptoms are signs of health risks, for both the mother and the child. These symptoms are the first signs of pregnancy complications and thus call for immediate medical attention.
The mother has to be alert regarding the symptoms and should consult an expert gynaecologist in Melbourne without delay. The best maternity health insurance policies can offer sufficient financial coverage of healthcare expenses incurred due to pregnancy complications. Before anything else, however, the alertness of the mother regarding such symptoms comes into play. The very first sign of any complication and she must consult a doctor immediately.
6 warning signs during pregnancy a woman must be cautious about
The following health symptoms during the gestation period call for immediate medical attention –
Heavy bleeding and persistent abdominal pain
Heavy bleeding during pregnancy could indicate many complications. It could be a sign of ectopic pregnancy, where the fertilized egg implants outside the uterus. This involves life risk for the mother as well as the child. Severe bleeding, along with abdominal pain, often indicates miscarriage. These pregnancy complications are easy to detect but highly threatening.
Severe nausea and repeated vomiting
Although nausea is common during pregnancy, a persistent occurrence of it might denote pregnancy risks. Lack of appetite and drink could cause dehydration causing more harm to the child's health. Doctors often advise dietary changes to combat such symptoms.
The decline in the baby's movement
Once the third trimester begins, a baby's movement in the womb has to be monitored well. It is often advised to keep track of the kicks and rolls made by the baby throughout the day. If a woman senses a lack of baby movement for several days, she must consult a doctor immediately.
Contractions in the third trimester are often a sign of pre-term labour. A mother might often mistake such contractions are false labour contractions. However, regular contractions which are 10 minutes apart or lesser, indicates real contractions.
Swelling of various body parts
Sudden weight gain or puffiness might be normal during pregnancy. But swelling of hands, feet, and face beyond a limit could indicate the possibility of preeclampsia.
Pregnant woman, are highly vulnerable to health complications from flu. Doctors often suggest pregnant women get a flu vaccine in advance, to avoid several health risks.
Pregnancy insurance policies come with the idea of enabling pregnant women to avail healthcare facilities easily, without having to worry about financial aspects. For instance, the Pregnancy Complications Cover offered by Bajaj Finserv under their Pocket Insurance & Subscriptions provides coverage of up to Rs.50,000. Apart from this, this insurance plan also covers gestational diabetes, ectopic pregnancy, and other such pregnancy complications. Expenses in respect of diagnostic tests and medication costs come as a complimentary feature in this insurance policy.
Individuals can also consider availing a hospital cash cover insurance policy for additional financial coverage of hospital fees over and above the coverage provided by maternity insurance plans.
Practo online healthcare plans from reputed insurance-providers come with the facility of consulting gynaecologists and can be highly beneficial for individuals as well. Such insurance plans provide simple healthcare and ensure that health complications during pregnancy do not aggravate.
Before going for the journey, an individual should consider having an efficient and comprehensive insurance plan for financial protection against pregnancy complications. Having thorough knowledge regarding pregnancy risks is also important on the part of the mother.