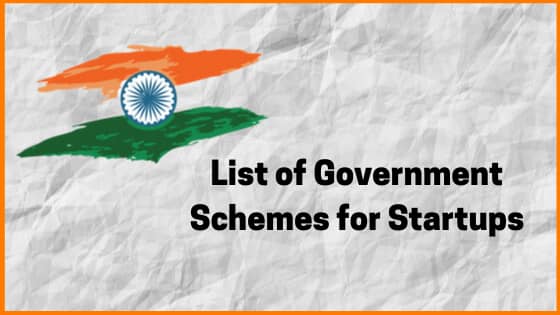 MSMEs can get subsidies from the Government of India for technology upgrades. These include:
Credit Linked Capital Subsidy scheme (CLCSS), for technology upgradation

MSMEs that are looking to adopt innovative technologies will benefit from this subsidy program. This scheme allows you to get a 15% subsidy for any loan or credit you have used to improve your business. If your loan amount exceeds Rs1 Crore, then you'll get a subsidy equal to 15%, which is Rs15 Lakh. This scheme allows you to avail the maximum amount of subsidy: Rs15 lakh
If you are an MSME and have a valid Registration, then you can apply for this scheme. The loan or credit you take must be used to purchase new equipment, machinery, or plant as per the scheme. These communities include SC/ST, Women and NER/Hill States/Aspirational districts/LWE Districts. You may also be eligible for special benefits.
You can apply by approaching a loan lender branch that is affiliated to the scheme: NABARD, SBI and BoB. You can also visit MicrosoftME-Development Institutes under the Office of Development Commissioner.
Also Read: How Can MSMEs Overcome Business Challenges?
Coir Industry Technology Upgradation Scheme, (CITUS).

MSMEs working in the coir industry can apply for this financial assistance program. This financial assistance scheme provides support for technology upgrades, such as modernisation, upgrading, or the establishment of a new plant/unit. The 25% financial assistance is for the costs of upgrading machinery or equipment.
You must register with the Coir Board as per Coir Industry (Registration Rules 2008) and have a Udyog Aadhaar in order to receive full benefits. This website allows you to apply for the scheme.
Financial Assistance to MSMEs in ZED Certification Scheme

This scheme aims to eliminate defects from manufacturing processes. The Government of India offers subsidies to companies that want to adopt new quality tools or systems, or to implement energy-efficient manufacturing processes. Your business must be ZED certified to qualify for this program. This certification can be obtained by registering on the ZED portal.
MSMEs receive support in technology and quality upgradation

This funding program encourages MSME organizations to use energy-efficient and clean technology, also known by energy-efficient technologies (EETs), within their manufacturing plants. One of these funding options is available:

75% of funding support, maximum of Rs75000, to become an MSME cluster and build a group of MSME businesses that develop energy-efficient/clean technologies.
75% subsidy to MSME towards licensing of products for national/international standards. A national license can be availed for Rs1.5 Lakh and an international license for Rs2 Lakh.

Only MSME associations and clusters are eligible for this scheme. To be eligible for this scheme, you must be a member of an MSME association.
What should you do next?
Identify the process or operation that requires a technological upgrade.
Examine your funding options for this technology adoption.
Find the right government scheme for your company/project.
Also Know:
While digitisation of MSME is an interesting concept, it comes with its own set of challenges. Many businesses lack knowledge of new technologies and how to adopt them, others fear disruption with change, many are worried about the cost of implementing software, or need for training and skill development and more.
At nexarc, we understand the different challenges emerging businesses face to keep business compliant and adapt digital solutions for growth.
As a b2b digital growth platform, we offer trusted products, solutions, and services that will help you grow your business, solve challenges and optimize processes.
You can also find new opportunities and leads, get practical tips on finance, government policies, etc., or learn from experts.
To know more and grow your business, register on nexarc today.