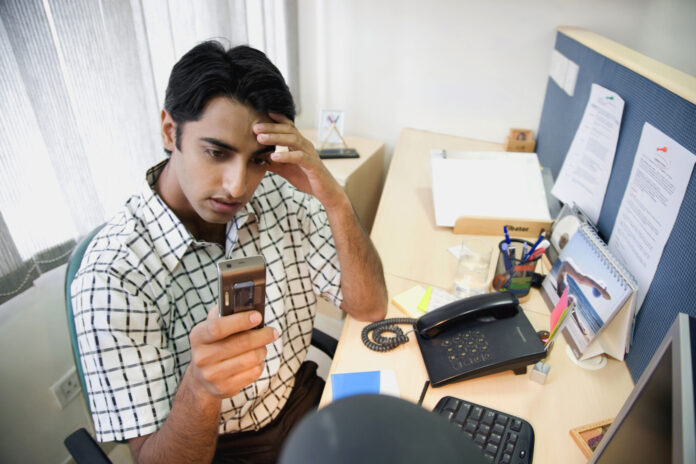 A blue-collar job is nothing but a job that is done manually or is paid on an hourly basis. It is also a job that is done on a bulk basis from which people earn money all at once. If you are a job aspirant in Delhi NCR looking for a blue collar job, then the below listed 7 job search sites can certainly help you find your next gig.
1. Timesjob: Timesjob is an online portal that lists the top blue collar jobs in Delhi NCR area. All you need to do is to go on their website and make a profile of yourself. You can include your profile picture, your education details and the previous work that you have done. Next, you search for jobs using the right keywords and also put the filter of the location. Like Delhi NCR. You can then choose from a long list of options that pop up in front of you and apply to them. You have to give your contact information also so that the employer can get in touch with you.
2. Chiragkarozgar: This job portal is a rural talent outreach initiative. There is a lack of portals that offer database of blue collar hires and chiragkarozgar bridges this gap. It is an excellent platform for anyone who is looking for a blue collar job in Delhi NCR. A lot of corporates need blue collar employees but are unable to find them. This platform brings the two entities together and provides unmatched job opportunities for the job seekers.
3. Just.Jobs: Just job is a great platform for blue collar job search in Delhi NCR. You can find almost all sorts of blue collar jobs at this place. You can get jobs like beautician, carpentry, labourer jobs, delivery jobs, cook jobs, data entry jobs, gardener jobs, housekeeping jobs, painter jobs and many other such jobs. It is a suitable platform for all the job aspirants out there who are looking for a blue-collared job.
4. Babajob: Babadjob is a job recruiting and job search website that can very well help you find a suitable job in the blue collar sector. It has openings like maid, cook, ayah, driver, security, and helpers. You can select the job opening that you are interested in and then proceed with the application. Remember to mention about your work in brief and give out your correct mobile numbers. This way you are sure to land a good blue collar job in Delhi NCR.
5. Naukri: Naukri is certainly one of the biggest job searching platforms. The usage of keywords in very important and you should describe your profile in a crisp yet efficient manner. You can also list down the type of work that you have done previously so that the employer gets a chance to review your profile. It is ideal for those who are currently looking for a blue collared job in the Delhi NCR region. There are a lot of opportunities awaiting you, you just have to grab it and you are all set.
6. Nempact: You can find a job in a variety of sections like the beauty industry, construction industry, health, manufacturing, logistics, and telecom and retail industry in Delhi NCR. You have to select the industry and then click on it. After selecting the industry, you get the list of job openings in that particular sector. It has all the details about the job description, the salary being offered and other such details. After you click on the job that you want to do, you can then apply for the same and fill out all the necessary details that have been asked in the same. Search jobs easily and find the right blue collar job suitable to your profile.
7. LinkedIn: The job search in LinkedIn also works like that of Naukri. You have to make a profile and jot down all the necessary details of your profile. Then you search for the job using specific keywords like aaya, maid, cook, and gardener etc. Post this you need to put the filter of location wherein you can type Delhi NCR. Thus, all the relevant job openings that are there in your area will show up and you can then choose to apply for the suitable job. Most of this job searching websites has sorting options wherein you can sort the options from highest paid to lowest paid jobs. This saves a lot of your time and you can directly view the jobs which are paying you the most.
Thus, the above-mentioned job searching websites can be used to look for the blue-collar jobs in Delhi NCR region. There are various platforms online for managerial and corporate jobs but there aren't many platforms that specifically cater to the blue-collar sector. It is the blue-collar sector that provides the required support to the other industries. Without this sector, the other industries will surely be helpless.
Just Jobs are the best platform out there for the blue collar sector. It has job openings like baby sitter, cook, maid, driver, tailor, sales executive and the like. You can easily find the perfect blue collar job for you in this website. It is very user friendly and helps you land an ideal job for you. Just visit this site and start your job hunt today! Embark on a successful career with Just jobs.