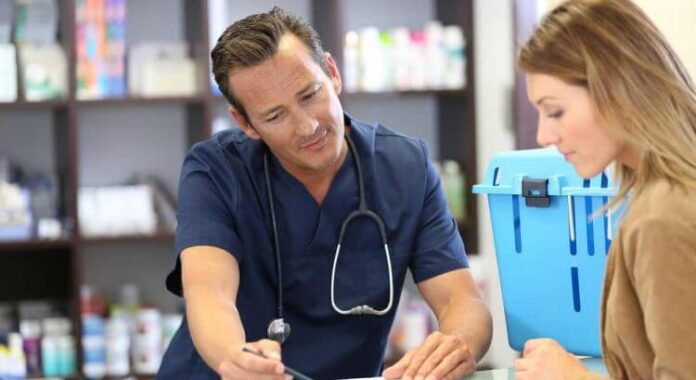 The American Veterinary Medical Association estimates that about 90% of veterinary school graduates launch their careers with significant amounts of debt. In the last couple of decades, there has been an unprecedented trend where tuition costs have been on the up, while salaries have almost remained constant. In order to mitigate these challenges, most vets find themselves forced to come up with methodologies to launch successful and financial stable veterinary practices.
Pricing
Most people naturally make the assumption that greater profits can be realized by reducing the costs of production. However, recent studies in veterinary businesses have revealed that the successful veterinary practices only exhibited 2% lower costs than those deemed unsuccessful. Instead of lower production costs, the companies made a point of increasing their profit margins by increasing their associated product fees.
While this seems like an okay move to make, most veterinary practices believe that they are unable to remain competitive in the market by raising their fees. The emergence of low-cost pay and neuter clinics in big cities has been another pressing issue for the profession.
Job Descriptions Wiki goes to great length to list the skills that veterinarians should possess. Most of the new establishments do not require individuals to possess all those skills.
Explaining the pricing to new clients by speaking directly and offering detailed bills ensures that clients don't assume they are being overcharged for services.
Revenue
Keeping an inventory of where the profits are most likely to come from is an excellent strategy in business. In the veterinary practice, one should always strive to ensure that a bulk of their monies come from their services, rather than from products sold. While it's always a welcome idea to make that extra money from things like supplements, special foods, and flea medications, the goal should always be to focus on the service dispensation since other companies like pet stores actually stock these items. Sustainable business models are those that are able to make vast amounts just by selling products to clients.
Some good strategy veterinaries can employ in order to maximize earning from their services, would be the addition of other services to sell. Categories like teeth-cleaning and nail-cutting are business worthy ventures that one can make full utilization of. More novel services like grooming, boarding or "date-night" pet sitting are other avenues worth exploring.  Ultimately, the objective is to offer customers an indispensable service.
Smart Inventory
Instead of simply eye-balling over products in stock, it is always good practice to keep note of everything in storage in order to have accurate statistical data of exactly what's in store. There are numerous inventory management software in the market that lower the burden of having to keep daily tabs on the inventory status. In addition to less hassle, inventory management software also lessen the chance of unnecessary ordering items.
After taking care of the inventory status, the next step should be to come up with a comprehensive list of products one can do without and which ones actually sell like hotcakes. That way, the focus will be on ensuring that certain items don't spend an eternity on the shelf.