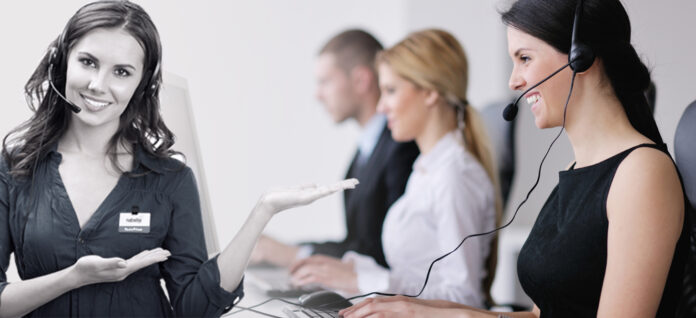 Any business, be it a start-up or an established one, relies largely on the call centres to avoid losing focus on their core expertise. This is the reason all enterprises deploy call centres, especially Inbound call centres to handle activities related to queries, complaints and feedbacks.
Inbound call centres have become a major requisite for all major industries today such as Insurance, travel, banking, retail and telecommunications.
These centres can be called as "SUCCESS REGULATORS" for any business.
To be able to deliver excellent and quality services, certain factors need to be considered.
UPGRADING SELF SERVICE
With too many calls pouring in, there needs to be a way to handle all the chaos and ensure smooth sailing of the process. One of the steps to get these results is Upgradation of self-service.
Adding newer and different features to SELF-SERVICE can go a long way to make the entire process chaos-free.
EMPLOY DIFFERENT OPTIONS AS LISTED BELOW-
INTERACTIVE VOICE RESPONSE
IVR is an automated telephony technology which communicates with its callers and grants them with an access to a database of information.
The client is helped with the voice responses which are pre-recorded for different scenarios and situations.
Online chat service has proved to be a boon in reliable inbound call centres as it gives 24/7 live support to the customer. More and more clients are getting inclined towards chat support
As their problems are resolved in a quicker and hassle-free fashion.
Call back option in call centres has drastically reduced the rate of call withdrawals.
A customer who is kept on hold soon falls in the grip of frustration. The call back option comes handy in an attempt to put end to all this emotional outburst.
It is far more convenient for a customer to select call back option as opposed to the waiting time that he needs to go through while kept on hold over the phone.
Needless to say, Email communication is a great means of solution-support. A silent and round the clock support to customers assures him that he is being listened and that his complaints and queries will be resolved.
The use of emails has remarkably increased in the past few years.
2 IMPROVING THE QUALITY OF CALL SUPPORT OVER PHONE
The entire success of a call centre revolves around the way the interaction is managed by its clients or prospective clients.
A person handling a call needs to ensure that the client's interest and his reason for the call are safeguarded at its best and any complaint or query that he might have is thoroughly resolved.
Being empathetic and a good listener truly goes a long way in making an interaction quite fruitful.
Adding a personal touch to the conversation is yet another good practice. This kind of approach helps to build confidence and trust of the client with you wherein you are able to retain your client by forging the relationship.
KEEPING TRACK OF CALLS
Overseeing the quality of calls and keeping a track of it is a requisite to hold on to the position in this competitive environment.
Apart from extending the customer base, it also helps in marked reduction of operational costs.
ADDING FEEDBACK AND MOTIVATION SESSIONS
Feedback and motivational discussions should be made an integral part of the weekly operations.
This not only helps in boosting the morale of employees who are on a little lower side of the performance scale, it also gives visible results in improving the knowledge base of these agents which in turn leads to an increased productivity of inbound call centres.
ONGOING TRAINING
You can convert an inbound call centre to a profit centre by incorporating ongoing training sessions,
Coaching an employee to make him well versed in areas where he lacks is a wonderful way of impacting the growth of call centres. Genuinely investing some time and knowledge on the week resources brings back magical results in their performance.
ENTITLE AGENTS TO TAKE THE LAST MINUTE CALL ON ANY ISSUE
Investing your trust in employees and entrusting them with the responsibility to take last minute decisions in the situations which might go a bit askew helps them to perform in a magnificent manner.
A zeal to outperform other employees and put their best to satisfy a customer is ignited within them.
These all tips if combined and administered in an accurate manner can help your call centre business bear the sweetest of fruits.
Not only will your business blossom, it will definitely show favourable outcomes in terms of generating sufficient revenue thus giving a monumental boost to your business.
Concisely, delivering an extraordinary customer service is the fundamental block in achieving an enhanced output, improved efficiency and surplus yields.
Apply these steps and be a difference maker.