Stylish Activewear Items To Keep Y
During the pandemic, many of us turned to wearing comfortable sweats and leggings 24/7 and today, we are still on the lookout for fresh ideas on how we can transition the workout clothes to those time that we want a little bit more put together.
Being able to master the skill of choosing different pieces that pair well with others to meet your comfort requirements come down to styling. There are many activewear sets available that can take you from the morning run to grocery run comfortably.
Must have Activewear Keeps You Looking Fab
Want to know what are the must-have activewear that you can add to your wardrobe for cardio, long walks, brunching, shopping and relaxing at home? Let's scroll ahead.
Active days are days when you are in the mood to hit the gym, have a smashing HIIT workout or doing the downward dog in your yoga class. It is the day you are in the mood to power up, so you would need activewear to keep up. This Airwear sports bra and bike shorts set are ultra-smooth and sturdy, and can hold your most active and adventurous days. The short is high rise enough to offer good coverage while the mid-thigh legs stay in place to prevent chaffing.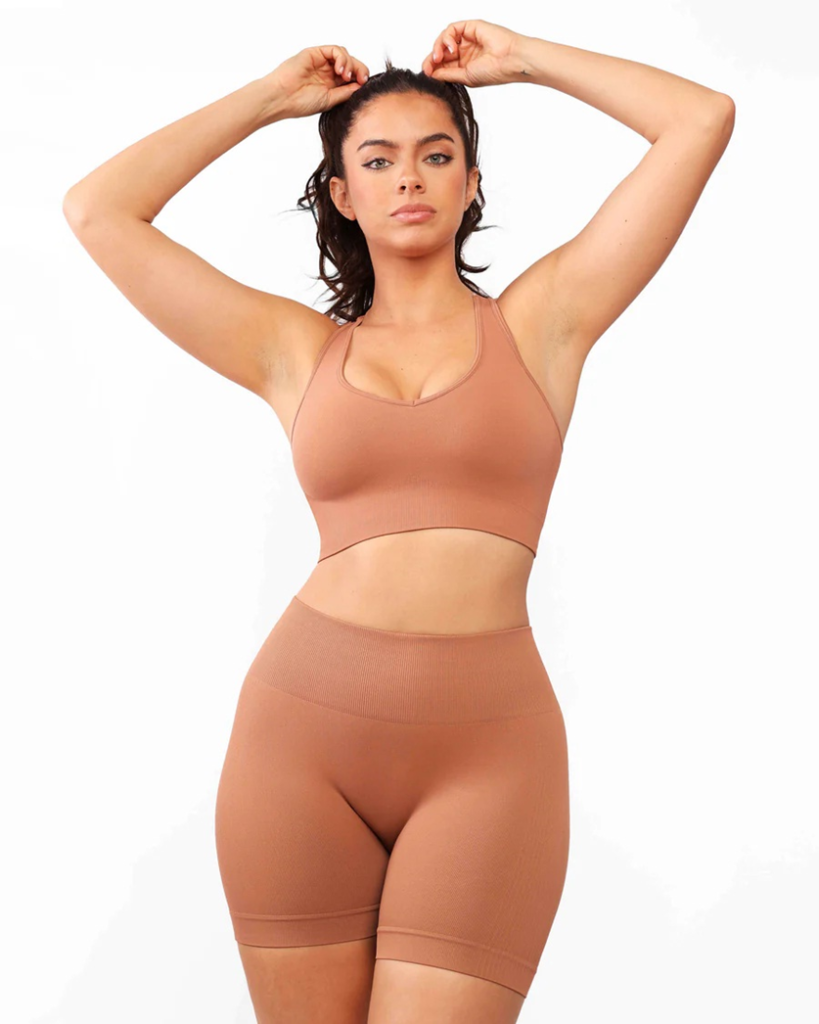 Hot days are the days that you relax like on a weekend. You would need a wardrobe of ultra-light, gentle compression sports bras and leggings that are soft like clouds like this activewear set that features a seamless square neck bra and crossover leggings. Designed with 4-way stretch fabric, it hugs in the all the right places and is one of the most flattering activewear set for working out or lounging.
Running errands day is well, time for grocery shopping, taking the laundry to the laundromat, and a whole list of to-do things to check off. This means you would need an outfit that will match your casual yet productive vibe. This set consists of a seamless supportive square neck sports bra with removable bra cups and super comfortable leggings that is easy to wear.
If you have a brunch date with friends, you do not have to stress over what to wear with friends with stylish long sleeve legging set. Made with soft buttery eco-friendly fabric, this moisture-wicking and breathable set will keep you dry and comfortable all day. The ruched seam on the leggings will give the rear a natural butt lifting effect. You can even score a confidence boost with this stylish and cool ensemble.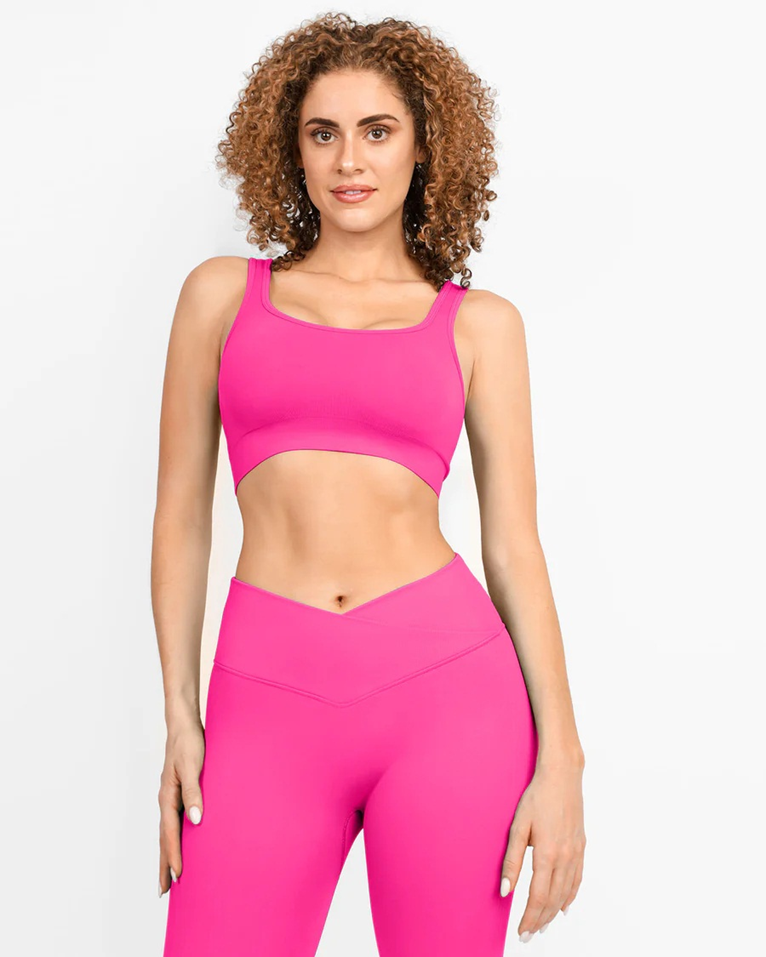 Spending a day dedicated to yourself, why not make the experience feel extra special by dressing up in this square-neck bra with matching shorts? The bra offers a great lift and support where you need it. The stylish shorts will prevent chafing and also plenty of coverage. Made with four way stretch fabric, this eco-friendly set is firm and supportive while offering lots of room for movement.
ou Looking Fab All