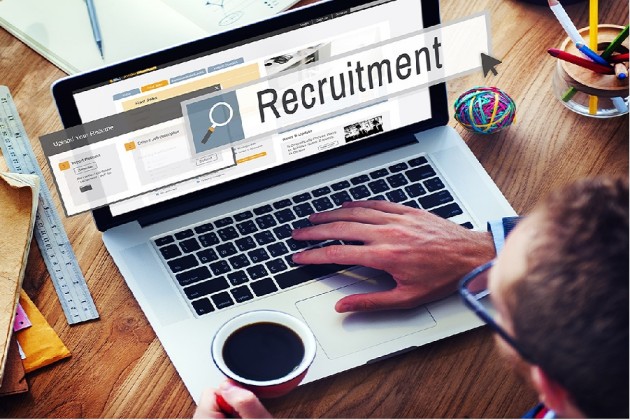 Ending up with the right candidates has become much easier with the advancement of online job boards. Needless to say, this has also increased the level of competition with a number of talented people applying for the same position.

Manually juggling with CVs, scheduling interviews, and assessing candidates is truly an old school thing now. It becomes extremely difficult for any HR professional to manage a high volume of applicants at the same time. This is when recruitment and HRMS software come into play! Such software allow a company to streamline the whole hiring process and find the best talents.

Today, there are hundreds and thousands of software available in the market. So, it can be really hard to choose the right software to make your hiring process efficient.

This blog will help you to get a clear understanding of recruitment software that will further help you to pick the right one for your organization.

Take a look!

Benefits
The following benefits of recruitment management software make hiring super easy:

With outdated recruitment tools, HR managers have to carry out every task manually that eventually leads to human error. As a result, they struggle to be their best selves throughout the hiring process.

On the other hand, recruitment software allow HR professionals to access recruitment-related information from a single platform. This not just increases productivity but also makes the whole process progressively effective.

It is very important to keep in touch with the candidates throughout the hiring process. At any point, if HR managers fail to do the same then the company can lose a talented candidate to its competitors.

Recruitment management software help HR managers keep candidates in the loop and update them without any delay.

Data management is one of the toughest tasks in the hiring process. HR managers invest a large chunk of time in reviewing applications, storing candidate data, and whatnot. Now, if all this is done manually, then it can become even more complicated and tedious. But with the right recruitment software, HR professionals can not just manage candidate data but also filter them to hire the best candidate.

Recruitment is indeed a big process that needs a bunch of skilled people. In this case, a lack of manpower can make this process inefficient and result in bad hires. Fortunately, recruitment software take care of this challenge as well. Such software automate every hiring task including the job posting, CV screening, and interview scheduling.

How To Choose The Right Software
As mentioned earlier, purchasing the right recruitment management software is very important. So, here are some points every company should consider while choosing one:

Too many features do not make any software an ideal one to purchase. Every company has a different set of requirements in terms of hiring. So, it is the primary duty of HR managers to make a list of the hiring needs of their company. At the time of purchasing, a company should ensure that the software go with the list. To be double sure, one can also consider a demo of the software before making a decision.

Additionally, no company remains in the same position for many years. Headcounts do increase gradually. Keeping that in mind, one should pick software that will scale as the business flourish.

Just relying on any software doesn't make a difference. So, employers should discuss this with the HR department. They know better what will work best for the firm to improve the hiring process. Plus, never get carried away by the claims made by a software company. Every company, be it small or large, should take enough time and select one of the efficient recruitment management software for its HR team.

All in all, recruitment management software are the ultimate solution for an efficient hiring process. We hope now you will be able to select the best software for your company.