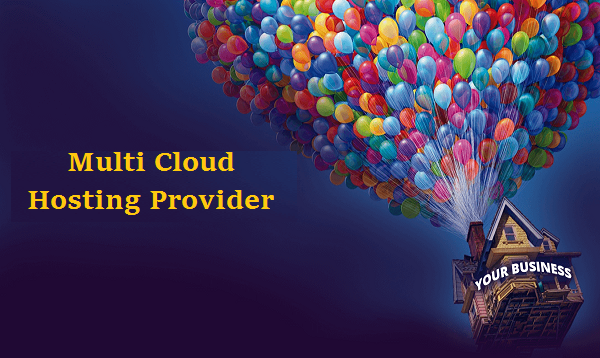 As the very name suggests, multi cloud refers to an environment which depends on multiple clouds. So, you may run a workload which needs huge storage pools and networking resources in a private cloud while you may also have workloads which need resources to be scaled up and down in a public cloud. In short, you are expected to tackle multiple clouds at the same time. You would normally have to take the help of multiple cloud providers to do so. This is distinct from a hybrid cloud which connects or integrates multiple deployment platforms; so, this type of cloud hosting model will integrate the features of both on-site or private cloud and off-site or public clouds in the same application.
What is a multi cloud strategy?
There are people who feel that the multi cloud strategy is simply another hype generated for marketing purposes. But when defined properly, the multi cloud comprises of two or more than two systems which may include both public and private clouds and combinations of both. It fulfills the requirements for redundant infrastructure so as to avoid vendor lock-ins and software or hardware failures. The main idea behind a multi cloud approach is to get the best possible strategy for businesses through a mixture of the best cloud solutions from all top-notch vendors. This approach is beneficial because it allows organizations to benefit from the strengths and prices quoted by various cloud providers besides getting individual geographical coverage.
What are the benefits of multi cloud approach?
Given the fact that a company which follows this approach will get resources from across many vendors, they will not get trapped into a specific cloud vendor environment. Moreover, the adoption of such solutions by various vendors increases the chances of deploying more services and applications for variety of workloads. Multi clouds will enhance flexibility and customizability of services for better performance and also streamline business processes.
How Go4hosting helps companies adopt the multi cloud approach:
Go4hosting has made a name for itself as a multi cloud hosting provider and its multi cloud experts have successfully built multi-cloud strategies for client enterprises. They are equipped to help you identify the best cloud hosting solutions which will benefit your business. So, Go4hosting professionals can determine whether a business needs on-site clouds or public clouds and they will also advise clients on how best to make use of this multi-cloud approach to increase business efficiency.
If you sign up with Go4hosting for multi cloud hosting plans, you will be able to access the entire range of services they have to offer your team can identify the best cloud vendors for the job and Go4hosting experts ensure that the right processes are carried out for a seamless implementation.
When you sign up with Go4hosting as your multi cloud hosting provider, you will get access to special cloud services from a variety of providers as and when needed. You can successfully improve disaster recovery and this will help to boost your presence. You get to enjoy cloud hosting benefits at very low costs. Finally, you can be sure of higher performance and lower risks since risks are also spread across multiple platforms thereby lowering chances of downtimes. You will never get locked into an agreement or SLA with a single vendor. You can also benefit from the cost effectiveness of the public clouds.
With Go4hosting, you can be certain of getting a well tested and robust disaster recovery plan. This ensures that your business becomes more resilient. In case a single provider is not able to help you for technical problems, there will alwys be another public cloud on standby. So, your business operations are not going to be disrupted at any time.
To get good prices on feature-rich cloud hosting plans, you should get in touch with Go4hosting representatives. They can also advise you on the best ways to take advantage of the multi cloud strategy and the multiple data centers spread across the globe. You may be able to send the traffic to the closest data centers to improve end-user experiences and for increasing efficiency of latency-sensitive applications.
So, the multi cloud strategy is not a cakewalk and it involves state-of-the-art technology. But with a partner like Go4hosting by your side, the journey becomes rewarding and enjoyable. Their experts have just what you need to help you take the right decisions.