A video has been going viral on social media since late Sunday evening. In this video, a woman wearing a pink coat is seen pushing some protesters. In the video, it appears that after some time this woman catches a protester and then slaps. This woman is Priya Verma, deputy collector of Rajgarh in Madhya Pradesh.
Section 144 is applicable in Rajgarh, Despite this, some BJP workers took out a rally in support of the Citizenship Amendment Act in Baroura town. After this, there was a clash between the police and the protesters. This video is from the same clash.
This video has also been released by the news agency NNI in which a scuffle is taking place between police and protesters in one place. Priya Verma was also present there and meanwhile, someone pulled her hair.
In 2014, Priya Verma passed the Madhya Pradesh Public Service Commission examination. His first posting was as a jailer in Bhairavgarh Jail. After this, in 2015, she became DSP. In 2017, once again, he got the fourth position in the state by taking the exam and became deputy collector.
In another video, apart from Priya Verma, another woman is seen getting entangled with the protesters. This video is shared by former Madhya Pradesh Chief Minister Shivraj Singh Chauhan. This woman is collector Nidhi Nivedita of Rajgarh.
Tweeting his video, Shivraj Singh Chauhan wrote, "Collector Madam, tell me which book of law you have read. In which you have got the right to beat and drag citizens who are performing peacefully.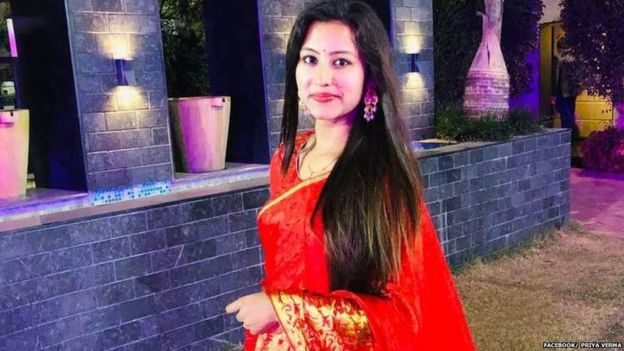 The name of Deputy Collector Priya Verma is also trending on Twitter regarding this whole matter. Some people have questioned the state's Kamal Nath government regarding this action, while some people say that the step taken to maintain the law system was correct.
According to the news of ANI, an FIR has been registered against 124 people in Rajgarh for violating Section 144. Also, 17 accused have been taken into custody. An FIR has also been registered against two people for pushing deputy collector Priya Verma and pulling hair. One of the accused has also been taken into custody.