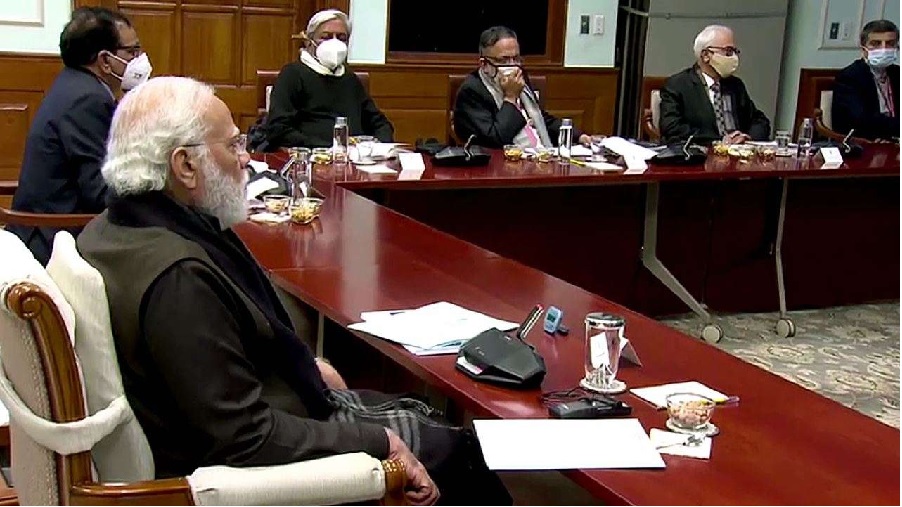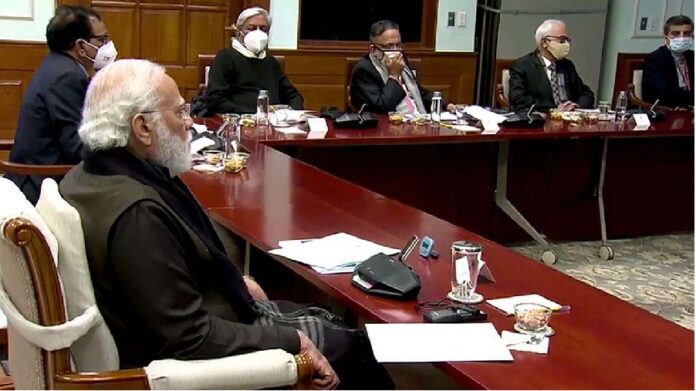 Prime Minister Narendra Modi held a meeting to review the pandemic situation in the country amid rising cases of the Omicron variant of the coronavirus. During this, he said that looking at the new variant, we should be cautious and careful. The government is on alert; The Central Government is fully cooperating with the states for the prevention and management of the disease. The focus should be on immediate and effective contact tracing, expediting testing, expediting vaccination, and strengthening health infrastructure.
Let us inform you that so far more than 350 cases of the Omicron variant of coronavirus have been reported in the country. The maximum number of 88 cases has been confirmed in Maharashtra. After this, 64 cases have been reported in Delhi. More than 100 patients infected with this have been cured.
Significantly, the Union Health Ministry on Tuesday alerted the states and union territories about Omicron. With that said, based on current scientific evidence, the delta spreads at least three times faster than the variant. The ministry further said that it directed the management at the local and district level. During this, it was said that 'war room', activate it, take proactive steps and also consider taking steps like imposing night curfew.
Union Health Secretary Rajesh Bhushan, in a letter to the states and union territories, has asked them to take strict strategic measures to check the growing spread of Omicron. This includes imposing a night curfew, preventing more people from gathering in one place, limiting the number of people attending weddings and funerals, etc. Emergency operation centers have also been advised to be activated. Along with this, it has also been asked to increase surveillance at the district and local levels and speed up the investigation. Samples, where more infected are being found in private areas, have been asked to immediately send them to the laboratories of Insacag for genome sequencing.