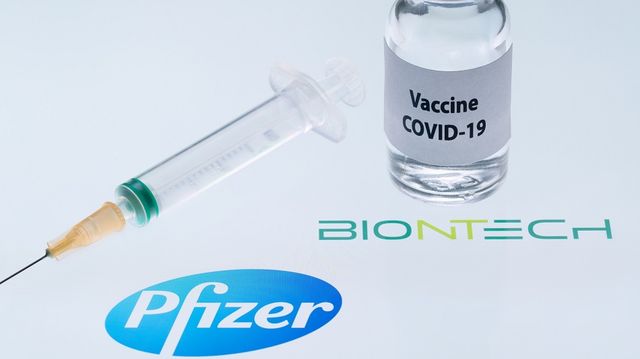 Britain is gearing up to defend against the Covid-19 epidemic. The UK has approved using the jointly developed Corona vaccine by American company Pfizer and German company BioNotech. It has become the first country in the world to take this step. Vaccination work will be done from early next week there. The vaccine will be given first to those who are at the highest risk of death. The British regulator Medicine and Healthcare Products Regulatory Agency (MHRA) approved the use of the vaccine, saying that Pfizer's vaccine was completely safe. This vaccine has been found to be up to 95 percent successful in testing.
The UK government has stated that the vaccine's public use has been permitted after a rigorous analysis of the vaccine's test results without compromising the criteria. This separate process of rapid testing has also been completed in the UK. Prime Minister Boris Johnson welcomed the news of the use of the vaccine and said that vaccination work would begin in the country next week.
Johnson said, "By using the vaccine, we will be able to save the lives of our people, and our economy will regain momentum." It is noteworthy that Britain is the country with the highest number of deaths from Kovid in Europe. There, about 60 thousand people have died in the cheek of time. Britain has become the first country in the world to announce the introduction of vaccination. By the way, the US has also said to start vaccination by mid-December. But no official announcement has been made in this regard.
Immunity will be born seven days after two doses.
Two doses of the Pfizer vaccine have to be taken to prevent a Kovid epidemic. These doses have to be taken at a difference of 21 days. Seven days after the second dose, the body will develop strong immunity, which will protect the vaccine from the epidemic. MHRA has said that experts of the institution will continuously study the data to know the results of vaccination in the UK. Britain's Health Minister Matt Hancock has said aid for rescue has begun in a country that is suffering from the epidemic. I am delighted with this news. Now we will meet the goals faster. After a difficult 2020, 2021 will certainly be happier.
The arm will be injected.
The British Government has formally accepted the MHRA recommendation. It will currently be injected into the arm of the highest risk patients. 10 million doses of the vaccine will soon be available for use. Eight lakh of these will reach Britain in a few days. It is estimated that in 2021 Britain will import 40 million doses of the vaccine. This quantity will be sufficient for the vaccination of one-third of its population. The vaccine will be available across the UK from next week. The vaccination will be handled by the National Health Service (NHS), which has decades of experience in conducting large scale vaccination campaigns.