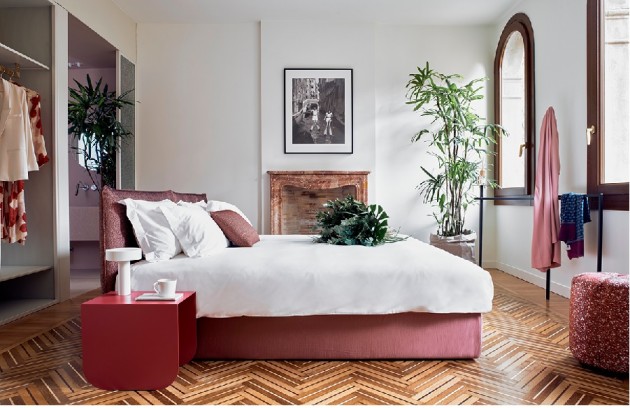 The bedroom is one of the most personal spaces in a person's house or flat. It is also one of the most important rooms in a living space. This is because it is where one begins one's day and ends their day. The overall look of your bedroom can really affect how you feel. A dirty, disorganized bedroom can make you feel lazy and unproductive. On the contrary, a neat and clean bedroom can make you feel your best. The decor and cleanliness of your bedroom is very important.
Important pieces of furniture
When it comes to decorating or revamping your bedroom, you need to decide how much furniture you want in your bedroom. The following points will help you make your decision:
The size of your bedroom will help you decide how much furniture you want inside your bedroom. If you have a big bedroom, then you can go for a king size bed and add other pieces of furniture such as a bedside table, a big closet, a dressing table and a pretty mirror.
In case you have a small bedroom, then you should definitely opt for a smaller bed such as a single bed. Adding too many pieces of furniture can make your bedroom look cluttered. Therefore, you can just opt for a small cupboard and a small mirror. This will make your room look spacious and you won't end up losing things.
The colour of your bedroom
Choosing the right colour for your bedroom is more important than you think it is.
If you have a small bedroom, then going for a lighter colour such as peach, pastel yellow, mauve, or even white/off-white is a great idea. This is because a lighter colour will give a spacious feel to your room.
In case you have a very spacious bedroom, then you can opt for a brighter colour. You can even go for a darker colour for your bedroom. Some great colour ideas for a larger bedroom would be gray, royal blue, olive green, canary yellow or fuchsia.
Furthermore, you can even paint one wall a darker colour and then opt for lighter shades of the same colour.
Going for contrasting colours is an awesome way to make your room look quirky.
Having a textured wall or a wall that has patterns and then keeping the other walls plain is another way to quirk things up.
Closet space is important
Deciding on whether you want a cupboard in your bedroom or you want a separate closet space is an important decision. If you're into beauty and fashion, then you can allot a space in your bedroom where you can keep your favorite clothing items and accessories on display. You can hang them and then change up the display pieces whenever you want to. This can change up the look of your bedroom.
Make your bedroom a space that you never want to leave. Start decking up your bedroom to make it your favorite place in your house!