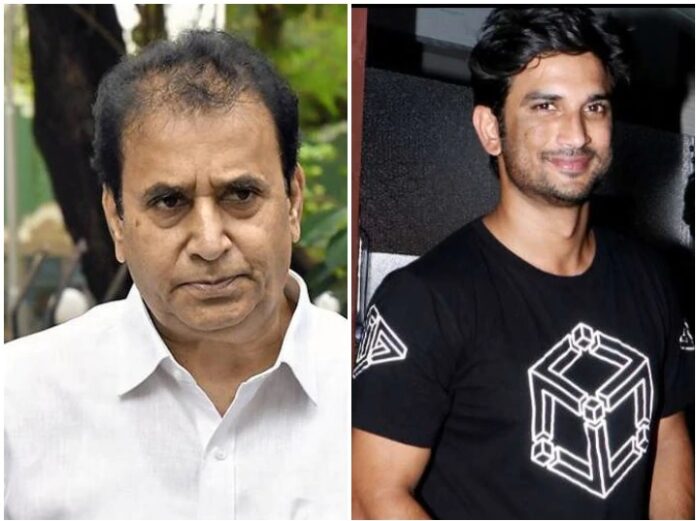 On the death of Bollywood actor Sushant Singh Rajput, Maharashtra Home Minister Anil Deshmukh has once again shown his tough attitude towards the CBI investigation. Anil Deshmukh says that politics is happening in this case and in such a situation, he rejects the demand for CBI inquiry. Earlier also Anil Deshmukh has said that he feels that Mumbai Police is investigating this matter well and there is no need of CBI in it.
At the same time, amidst the demand for a continuous CBI investigation, Anil Deshmukh has tweeted, "I have committed a crime. I strongly condemn the demand for the Sushant Singh Rajput case to be handed over to the CBI. For political reasons, this case Politics is also being politicized. Maharashtra Police is investigating this matter and is trying its best to find out the truth. Every aspect will be revealed. "
Please tell that the sister of Sushant Singh Rajput recently demanded a CBI inquiry in this case. Also, former MP RK Sinha, who was a member of Rajya Sabha from Bihar in this case, has demanded a CBI inquiry and said that if the Mumbai Police did not get anything in the investigation of Sushant's death for 44 days, then it means that the Mumbai Police is true She is putting a curtain on Also wants to take the investigation of Sushant's death in another direction.
He said that by ignoring the sentiments of the people of the country, the way Maharashtra CM Uddhav Thackeray is running away from conducting a CBI inquiry, it proves that big people can be responsible for Sushant's death. He said that familyism, factionalism, and Dawood connection should also be investigated in the Mumbai film World.