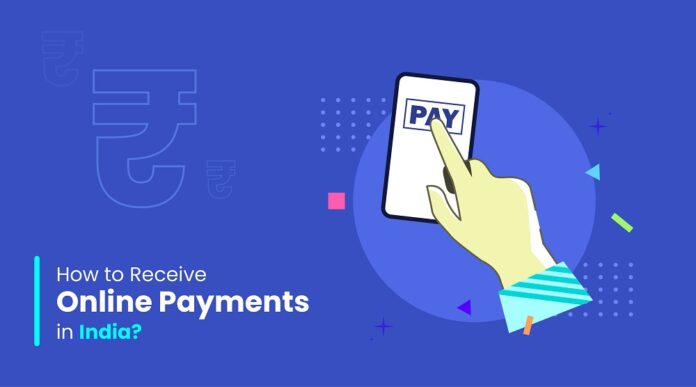 Accepting online payments in India is as easy as it could get. People might wonder that it would be a lot of paperwork and a tough registration process. Also, they might think that it is also hard technically.
Believe it or not, it is not!
To receive online payments in India is smooth, easy, and very convenient. The company that provides such effortless online payment acceptance services is PayKun Payment Gateway.
That's right!
You need not think much and simply sign up with PayKun. To use PayKun you only need to have an Indian business that is legal and not prohibited. You may also have an NGO, Trust, or a non-profit organization. You may be a freelancer or running social commerce.
If you need to accept any kind of payment related to such a cause domestically or internationally, PayKun is the answer.
The question is how to receive online payments in India?
There are various answers to this question – such as you can use net banking, mobile wallets, UPI, only credit cards or only debit cards or both types of card payments, scanning QR code, etc. But the one answer to all these is PayKun.
Why?
You can offer 120+ payment mode options to your customers to make the payment with their preferred one. Meaning to say that when the customer would click/tap to make the payment then in the payment checkout he would see all the options including card, mobile wallets, net banking, UPI, QR code, and EMI to make the payment.
Online payments in India are considered to be risky and prone to fraudulent incidents such as hacking or data breach. PayKun has got that covered. It follows the highest security standards including PCI DSS. It follows the encryption standards and is also SSL certified. Its protocol includes merchant screening, risk assessment, and analysis, transaction monitoring, fraud prevention measures, etc.
How to use it?
If you have a website or mobile application, great!
If not then too, great!
You can add PayKun to your website, this process is known as integration. You need not fear or worry about this. PayKun has ready plugins and SDKs (integration kits), developer-friendly technical documentation, and the best and free technical support.
If you do not have a website or app, go for PayKun Payment Links to accept online payments. It is a shareable link to be created from the merchant dashboard tool. After creating the payment link, you can send it through, Whatsapp, Facebook, Messenger, Email, Instagram DMs, etc.
Thus, you can use a website or mobile app to accept payment or you may not, your choice!
There is one more option and that is to add the Payment Button to your website. That's easy too, you do not need to have the technical knowledge to create the embed code of the payment button. It happens with the help of payment links of PayKun.
So far, it's evident that ho easy it is to accept online payments in India. Let's further discuss how to get PayKun?
How to get the PayKun payment gateway activated?
You first need to sign up with the basic details such as name, email address, phone number, and password. And verify the email address and mobile number with the OTP.
The sign-up is complete. Now you can first test PayKun with the Sandbox mode. After being satisfied, upload a few required documents online for review purposes.
You may connect with them to get guidance about the onboarding process. The easy way is to upload directly. The onboarding specialist would get in touch with you to guide you throughout. You will have a one-point contact.
Your account will be activated in a few working hours after the verification success.
Other Benefits
Receiving online payments in India is seamless with the domestic and international services of PayKun. This is not only because of its multiple payments, security, and the multiple ways in which it can be used.
There are other benefits such as –
Lowest transaction discount rates
The merchant dashboard tool for transaction analysis, graphical simply, records, reports, and other functions such as settlements and refunds.
Excellent customer service through email, call, chat, and even Whatsapp.
A dedicated account manager.
Multiple currency support
Direct settlements to your bank account.
Conclusion
Accept online payments in India easily with the amazing services that PayKun provides. Go through its easy registration process from here.