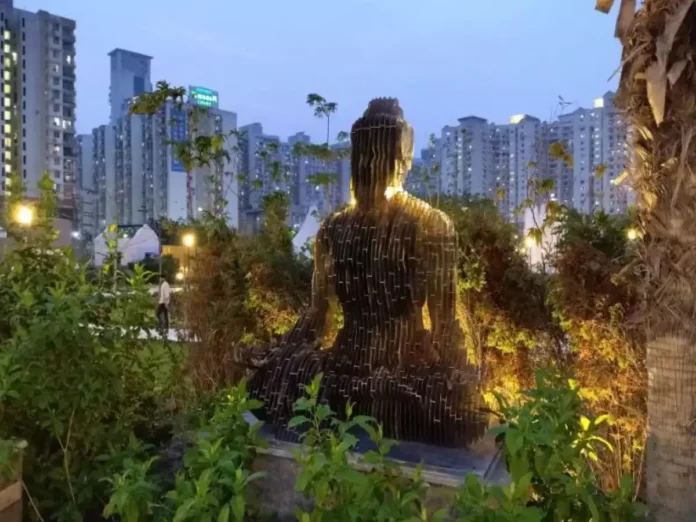 India is now home to a beautiful theme park which is based on vedas. The best part of the park is it is the first vedic theme park which is opened in Noida and this park name is Ved Van.The excitement is palpable as visitors wait for the gates to open and begin their spiritual journey through the park's various exhibits and attractions.
Upon entering, visitors are transported back in time to the ancient era of the vedas. They are greeted by the soothing sound of traditional vedic hymns, creating a calming and peaceful atmosphere.
The beauty of this park is very natural. Spread across the site were over 50,000 plants and trees, each standing tall and proud, their branches and leaves swaying gently in the cool breeze. The air is fresh with the sweet fragrance of banyan and neem, whose roots twist and curl like giant snakes. In the center of this grove, stands the Kalpavriksha, a sacred tree of Indian mythology.
Below are the more about Ved Van, India first Vedic theme park
Ved Van Park
The newly-built park in Noida Sector 78 is a shining example of what can be accomplished when a community comes together to repurpose a formerly abandoned lot. With a budget of INR 27 crore, this park has been designed to serve the needs of nearby residents in Sectors 74 to 79, but it's also a great place for anyone looking to experience the great outdoors.
The site of this park was nothing but a trash yard, but the community recognized its potential as a green space and decided to act. To make the land construction-friendly, soil compression was carried out, and new trees were planted after the soil was disturbed.