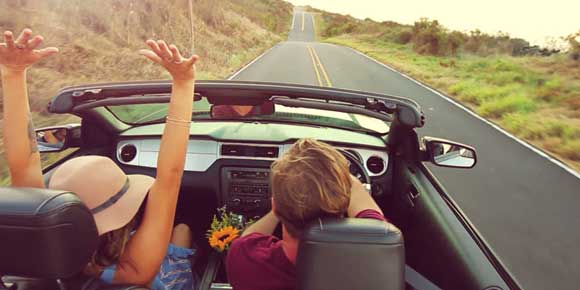 Bangalore is a modern metropolis that serves as a capital to the modern Indian state of Karnataka. However, there is more to the legacy of this region than 21st-century achievements. The intrepid traveller would enjoy a drive outside the city to visit some of the most important cultural sites of old India. The Mysore corridor comprises the twin historical cities of Srirangapatna and Mysore, and the short distance (around 150 kms) from Bangalore makes these great destinations for a quick culture trip.
Tipu's Last Stand
The battle cries can still be felt in the walls of Srirangapatna, a town that now falls on the Bangalore-Mysore highway just 19 kms from the latter. Today, Srirangapatna serves as a hotspot for tourists, a name synonymous with recreation and weekend trips. Srirangapatna was the seat of power of Tipu Sultan, who ruled the Mysore region in the late 18th century. The king's mausoleum is one of the main attractions here along with the dungeons of the palace that served as prisons. Other highlights of Srirangapatna are the Jama Masjid mosque and the Nimishamba temple.
The man fort complex is home to many paintings and other artefacts. One of the most vivid of these paintings is the "The Storming of Seringapatam", a detailed illustration by Robert Ker Porter.
While at Srirangapatna, one can also drive to the base of Karigatta Hill. From the top of this hill, one can get expansive views of Srirangapatna and nearby Mysore, along with the Kaveri and Lokapavani rivers.
Mysore – A Regal Destination
Looming over the central quarters of Mysore city, the Mysore Palace features a sophisticated blend of many architectural styles, as east and west are combined to result in one of the most grandiose buildings in South India. Many recommend a trip to Mysore during Dussehra, just to see this magnificent palace.
The winding drive up to the summit of Chamundi Hills takes travellers to another historical landmark of the royal city. Chamundeshwari Temple is thronged by tourists and devotees. One of the highlights here is the giant bull or Nandi statue. Visitors to the temple can also enjoy a panoramic hilltop view of Mysore, especially attractive in the evening when the city lights start to glimmer in the distance.
Some beautiful natural scenery and exotic wildlife is in store for those who add the Ranganathittu Bird Sanctuary to the Mysore trip itinerary. It is a haven for migratory birds and other permanent feathered residents. One can hop onto a boat and tour the waterways. A stop at this sanctuary is recommended to birding enthusiasts and nature photographers.
One can easily book cars for self drive in Bangalore. They ensure complete privacy and the extra space allows for a more comfortable ride. Modern car rental platforms like Zoomcar offer customers a wide range of vehicles. One can choose hatchbacks, sedans and the sturdiest of SUVs for those country roads. The top rental companies also feature 24/7 on-road support.