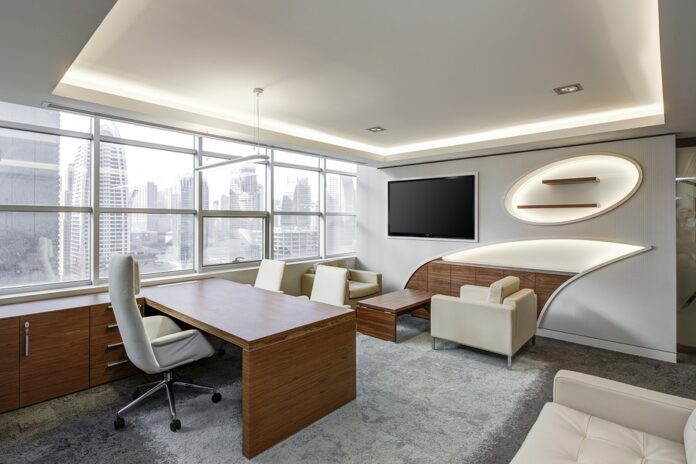 Office sharing is a concept where business owners can use the space for their work purpose. It is helpful for those who do not agree to pay extra money for unnecessary place according to the employee size. Smaller companies generally tried to choose flexible workspace for their small business. This is very cost effective too. The company can generate more revenue. Though, it is the best way to work in an office outside your home. Office sharing is the process where two or more different companies can share the same place for work and entire into a mixed market.
It is a very important matter to clarify for different small entrepreneurs to read the terms and conditions very carefully before signing any agreement paper. If you noticed any violence occurs against the mentioned terms and conditions then it is a very vital thing for you to know that where you have to go to get a help.
If you are a small startup with a small capital and expected to gain lots of footsteps then office sharing process is the best place for you. It is a great platform to expand your business opportunities and increase the number of clients as well. A shared office can give you a better opportunity in your professional field. As an example of different benefits, we can find a long list of advantages regarding the share of office. These are explained below-
Low Overhead:
If you are a newcomer in the industry with a reasonable capital, then take a shared office is the first step to make your dream true. If you have a plan to take your own office then it is very tough, time and money consuming. To establish a building or to take a whole floor space in rent is not a very smart starting for a new entrepreneur. In a shared office process, you can get your necessary space at a reasonable price.
Existing IT Infrastructure:
Along with required space, you can also get professional office desk, computers, printers, scanners and necessary office equipment. So you no need to spend money on this necessary equipment.
Security:
Security it a major issue for any organization. You are dealing with different important legal documents. To make this secure, the owner of the office building will take the responsibility.
Though sharing the office space has very advantages but still, it has few important disadvantages.
Management or administrative cost will be higher. Like cleaning services, office equipment, Printer ink, scanners equipment etc.
Faster depreciation of office equipment.
If space is not equally divided between different companies properly then a problem has arisen.
Set up costs is divided between different companies. It does not equally divide according to use space. The setup cost means the cost mainly for fake partition.
Have to pay extra charges to maintain different management software like reception desk software, meeting and conference room management, total hall management, resource management etc.
As a developed metro city the shared office in Delhi is very demanded and important.