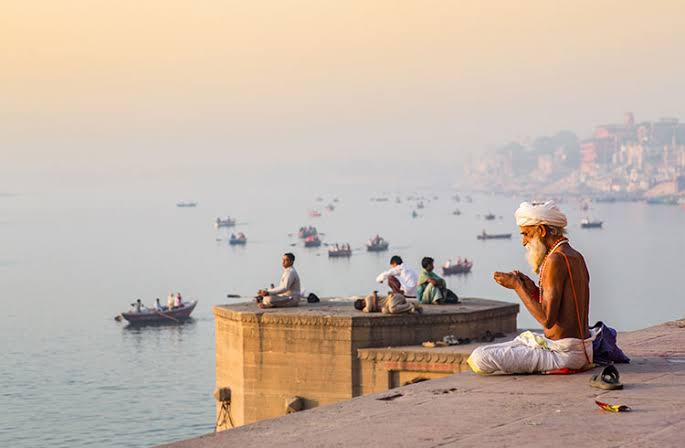 India is the land of spirituality. And, South India is undeniably the abode of Hindu spiritualism in the country. We are not just talking about temples, but there are places in South India that are an embodiment of the spiritual way of life. In recent years, many youngsters have started realizing the benefits of getting in touch with their spiritual side and are exploring it the best they can. Here is a quick guide to exploring spiritualism in South India.
Tirupati
One of the first names that come to mind is Tirupati – the abode of Lord Venkateshwara (or Lord Vishnu). If you are traveling from other regions (not the Southern region), then you can take a flight to Chennai which is at a distance of about 130 km from Tirupati. You can book a direct cab from Chennai airport to Tirupati and reach within 3-3.5 hours. The town itself is spiritual and every street reminds you of your connection to a higher power. Access to the temple is via 2000 steps (around 2 hours of climbing).
Rameshwaram
Rameshwaram is famous for the Ramanathaswamy Temple. There are many legends that date back to the days of the Ramayana and is one of the 12 Jyotirlingas in India. It also has 22 theerthams that allow devotees to bathe and wash their sins. The closest airport to Rameshwaram is Madurai and you can avail a reliable Madurai airport to Rameshwaram taxi service and reach the temple within 3-3.5 hours.
Thiruvannamalai
The Annamalaiyar Temple in Thiruvannamalai, devoted to the worship of Lord Shiva and Goddess Parvati is one of the Pancha Bhuta Sthalas. This is believed to be the largest temple dedicated to Lord Shiva in the world. This town is also the capital of Shaivism in South India.
Thanjavur
Thanjavur is famous for the Brihadeshwara Temple dedicated to Lord Shiva too. This temple is a UNESCO World Heritage Site and has some unbelievable engraved sculptures. Thanjavur is one of the most important religious and historical sites in South India.
Madurai
The Meenakshi Temple in Madurai epitomizes the architectural grandeur of historical temples in South India. Spread across an area of around 15 acres with 12 towers and 4500 pillars, it is a world of the Gods in itself. The temples in Madurai are a perfect blend of history, art, and divinity. Some other temples in Madurai are the Koodal Azhagar Temple, Azhagar Kovil Temple, Tirupparam Kunram Murugan Temple, Vandiyur Mariamman Temple, Narasingam Yoga Narasimha Perumal Temple, and Sri Mavoottru Velappar Temple.
There are several cities and towns in South India housing places of religious and spiritual interest like Mysore, Kumbakonam, Guruvayur, Kanchipuram, etc. We recommend that you take some time off your routine life and visit these places to immerse yourself in tradition, legends, and explore your spiritual side.