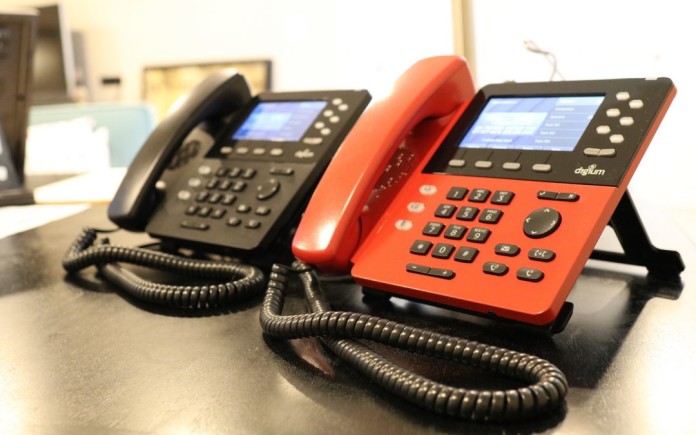 The various types of small business Phone System have some or the other advantages or disadvantages. It is very important for customers to check all the parameters or benefits or loss of using particular phone system. They must do their research and analysis work on their own and then make decision. There are different types of business phone system as follows:
Traditional Phone Systems: The landlines in this are traditional types of phone systems supported by local or regional company. They are analog systems which run via telephone company's traditional copper wiring. For it PBX (Private Branch Exchange) hardware is required. This hardware creates multiple extensions and allows for features of phone system such as call directories or call transferring. In it there is traditional phone line that connects to the businesses data network.
 The different pros and cons of Traditional business phone system are as follows:
Pros: The landline systems are reliable, and many companies are comfortable in using it.
Cons: Most of the phone systems are moving away from the landlines and making it difficult to purchase or repair if something breaks.
Best for large organizations having budget to pay for it and in addition to it, IT staff must run and maintain it.
Virtual Phone System:  The Virtual phone system works by connecting main business phone number to remote workers through the mobile phones or home phones. This system includes variety of features such as call forwarding, call screening, online faxing, voicemail, automated receptionists etc. It works on providing extensive call forwarding solution, where calls are transferred to each of the employee's designated cell or mobile phone when customer calls the main business number. It's various pros & cons are as follows:
Pros: It gives remote work access to variety of phone system features which are not offered by home or mobile phones. It allows businesses with the employees working from locations other than the company's office to present a professional image at all times.
Cons: They aren't full-fledged phone systems. Calls are still processed on home or mobile network.
Best for businesses with the large group of the remote workers or sole- proprietor businesses.               
Cloud and On-premises Phone Systems: There is no need of maintenance or hardware required for cloud based systems other than phones. Service provider's houses, maintains as well as upgrades all the PBX technology for the customer. It allows the growing businesses to add new lines easily and also provides quick access to new features. The monthly fee on per user basis is paid by the businesses.
Pros: No need of purchasing or maintaining the PBX hardware or dial-tone service. Service providers take care. System can be set up or configured for businesses from customer's computer.
Cons: No control of hardware, if system goes down then customer has to rely on provider to fix it and solve the problem as quickly as possible.
Best for growing businesses in fixed budget which don't have IT staff to operate and maintain PBX hardware. Also good for those businesses which wants quick access to new phone system features or have multiple locations.
VoIP: This small business Phone System uses the same internet connection which the company is already using to get online. Gives remote workers access to business's phone system from the mobile devices.
Pros: Provides sophisticated phone system. Easy to set up. Cheaper than landline systems.
Cons: Rely on customer's internet connection.
Best for small businesses which wants functionality of sophisticated phone system at the reasonable prices.
These pros and cons of various types of business phone systems will help a lot to the customers.