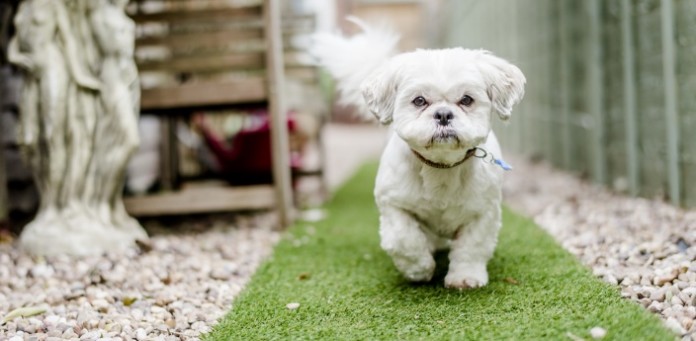 We all love pets and they are one of the best things to have. Not only they are friendly and cute, but also, they help us a lot to deal with our stress and make us feel livelier.
But pets can be quite problematic as well especially if you are going to have some visitors over your place. It is even worse in case the pet is new to your family. For this reason, we have come up with a few ways that can help you to comfort your pet if they are not used to having visitors.
Keep them confined until everyone has settled in
The best way to avoid any conflict is keeping them in confinement. You can just keep your pets in a separate room till all your guests have come in and settled well. Your pet may already get uncomfortable when you have too many visitors and their movements can be even worse to make them hostile.
If you do not want to keep them in a separate room, consider keeping them in leashes at least to avoid any risks. They have ample time to be introduced to your guests but choosing the right time is of foremost importance.
Let them investigate first
It is okay if your pet takes up the first step around your guests and visitors. If they can satiate then own curiosity then there is nothing like it. Once everyone has settled down, you can just let them free. If they are too much aggressive, it is better to wait for some time till they get accustomed to your visitors and calm down all by themselves. But if they want to explore around your guests, let them do it.
Introduce them to your visitors from their comfort zone
If they are still threatened or continue on their aggression, take step to introduce them to your guests. You may take your guests to their confined space if they are too aggressive. If you can lift your pet up to your lap, just cuddle them in and take them to your guests so that they can get familiar to them. Take your pet to one person at a time and help them get acquainted to them.
Ask your visitor to calm down
If your visitors are frightened, it can bring in negative impacts on your pet. Ask them to avoid hostile actions that can make the pet feel threatened. No pet would relax if the person around them is in tension. If your visitors keep on eyeing your pet from an angle, they would not stop their aggression. If the feel the heat, they may turn even more aggressive.
Let your visitors offer them treat
Urge your visitors to offer treats to your pets. This can help a lot in the introduction procedure and can be helpful for both the distressed pets as well as distressed visitors. When they offer treats to your pets, they would develop an automatic likeness towards them. When your visitors see how harmless your pet is, they may automatically indulge more with them. Same is applicable for your pet as well.
Allow them to develop trust
After the introductory process, consider letting them out of their confinement. You may even remove the leash to provide them with full freedom. Allow your visitors to pat on them or just keep them close to you. Promote behavior that your pet is adjusted to, such as cuddling them, talking to them, feeding them or just keeping them in the center. When they build up enough trust, they will automatically calm themselves down.
Don't reward them for their fear or shyness
In case your pet continues to be frightened, shy or aggressive around your visitors, do not reward them. This can bring in a negative impact and they may continue with their hostile actions. All pets are different and take different time to adjust around visitors. While it is not advisable to push them too much, going too loose on them is not a good option either. Discourage their hostile behavior and help them stay calm as much as possible. If treats are not working, just remove it out of the option.
Environmental assistance
If your pet is comfortable around any particular substance, allow them to be around it. Cats are often comfortable around poles, boxes and shelves. Toys can be a good option for both dogs and cats. If they have come up and got this far, allow them to enjoy what they love. You can also consider offering them their favorite toy through your visitors as it can allow them to develop more mutual trust. This is one of the easiest and natural ways to make your pet comfortable around your visitors.
Train them
Train your pet to be comfortable around your visitors. You can opt for professional pet trainers or just try it out all by yourself. If you can have a volunteer to help you with the purpose it is even better. If your pet is too aggressive or too timid, consider starting with small groups of the visitor. As they generally learn to cope on their own, try raising the cap and introducing them to a bigger crowd.
The article brought The Pet Practice
This article about how to make your pet more comfortable with visitors was brought to you by the team of The Pet Practice. The Pet Practice is a Veterinary clinic based in Perth, Australia. This Vet clinic offers highly skilled veterinarians and nurses that are there to help your pet live a longer and healthier life.