Sikkim, one of the Himalayan states of India has a unique place and appeal in the hearts of numerous people. It is the only state that has achieved the cent percent success in organic farming and has diverse floral varieties. One of the impressive attractions for people around the world is its annual International Flower Festival that occurs in the state capital, Gangtok. It is one of the major crowd pullers among people from India and abroad highlighting the beauty of the state in a unique manner. If you are planning a vacation to this marvelous state with your loved ones, here are the five reasons that will encourage you to pack your bags immediately.
A mesmerizing collection of flowers- This mega flower festival which occurs in the month of May is known for its extraordinary collection of flowers. The month-long festival showcases over 600 orchids species, 30 types of exotic rhododendrons, 150 gladioli varieties and several other exotic blooms. It is truly an extraordinary feast for your sensory organs like eyes and nose. A perfect engagement for any beauty lover.
2. Gorge on a platter of regional delicacies- A trip to the beautiful city of Gangtok would be incomplete without pampering your taste buds. Enjoy the relishing local Sikkimese, Nepalese, Tibetan and other Indian cuisines that will leave you asking for more.
3. Go for adventure sports during leisure time- If you want to take your excitement to another level, you need to try out the high octane adventure sports like white water rafting on Teesta River. With swift and curvy movements of roaring water currents, you can have an adrenaline rushing experience that can really give you goosebumps. Why not give yourself a much-needed break from a monotonous lifestyle with this memorable rafting experience?
4. Explore the lovely beauty of Sikkim through a yak safari- Just as a camel is an important part of the lifestyle in deserts, a yak is an animal that is of utmost importance in hilly uneven terrains. It is undoubtedly an iconic symbol of rich heritage and culture of Sikkim. Take an unforgettable Yak ride and explore the picturesque locations of Sikkim on the back of this majestic animal. It is one of the best moments while on a trip to Gangtok.
5. A deep insight about the Himalayan vegetation- This International Flower Festival in Sikkim is not just about flower varieties but it is a deep insight about the Himalayan vegetation. You can find 240 species of trees and ferns along with a fantastic collection of flowering plants that are simply spellbinding. If you want to get more knowledge about its unique flora and vegetation, be a part of various workshops and seminars conducted during the event.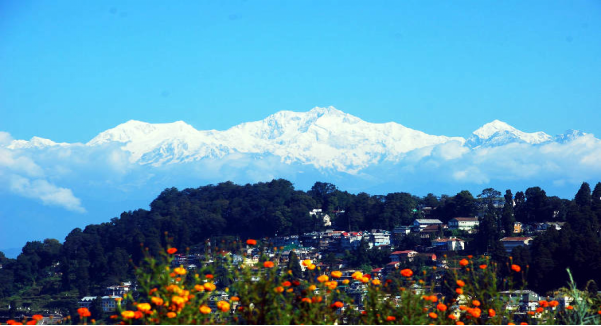 So, don't miss out this wonderful opportunity of unfolding the magical beauty of Sikkim through this globally acclaimed flower festival. It is a perfect way to enjoy the company of this extraordinary Himalayan state with its pristine natural surroundings.